Focussing on Judge Romeo Barza
Motion to Inhibit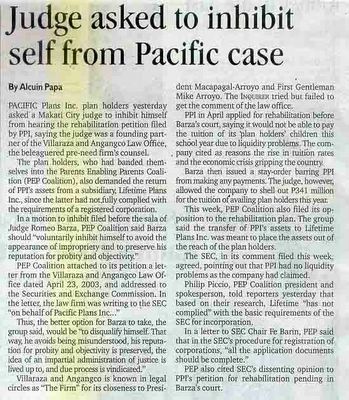 The integrity of the judicial system now suddenly falls on the shoulders of RTC Judge Romeo Barza. Several thousand planholders are now painfully aware of the hard and fast ethical rules that the judicial imposes on its members. Impartiality and objectivity above all.

The question now before Judge Barza is: follow the canons of judicial ethics and instill much needed confidence in the country's judicial system. Or turn a blind eye and plunge his profession and the judiciary into further turmoil and controversy.

For better or for worse, history will be written on the 25th of May.

Let's all be together on Wednesday and make our presence and prayers felt.